End of the Year Review
As we prepare to turn the page on 2017 and begin a new year, now is a great time to stop and reflect on the last 12 months and how God has been at work through Faith & Life.  
This past year we updated our missions statement to more simply and accurately portray the heart behind what we do and who we are:  "Our purpose is to connect people with the resources needed to equip and inspire a life of faith."  It's that simple: Connect; Equip; Inspire   
We have worked hard to accomplish this mission in many different ways:  The store hosted over 15 local authors for book signings; started a new website with online shopping available; held our first (but not our last) Customer Appreciation Day; collected soup and cereal for the Agape Resource Center and toilet paper for New Hope Shelter; we supplied gift baskets, gift cards and lots of giveaway
items to various agencies and fundraisers in Newton and the surrounding areas;  encouraged summer reading with our Summer Reading Bingo program; welcomed over 30 local church librarian for our Annual Church Librarian's Day;  held numerous off-site book tables in various locations; restarted our new "Novel Thinker's" book club; hosted the first of many Bible Journaling classes; crowned the "Best Peppernut of 2017"; enjoyed several live music groups; and, touched countless lives with the joy and love of Jesus.  
We are so very grateful for every customer who walks through our door and chooses to shop with us.  We know there are lots of options available and we don't take any purchase for granted.  Many of you have become dear friends over the years and we are so honored to be able to walk through the ups and downs of life with each of you.  Thank you for sharing your stories, your hearts and your lives with us.  
I believe in the ministry of Faith & Life.  I know many of you do, too.   Running an independent bookstore is not without challenges.  Hearing your stories of how a book or gift has impacted you or others is encouraging.  Knowing that we are making an impact in the faith of others and in our community is what keeps us going.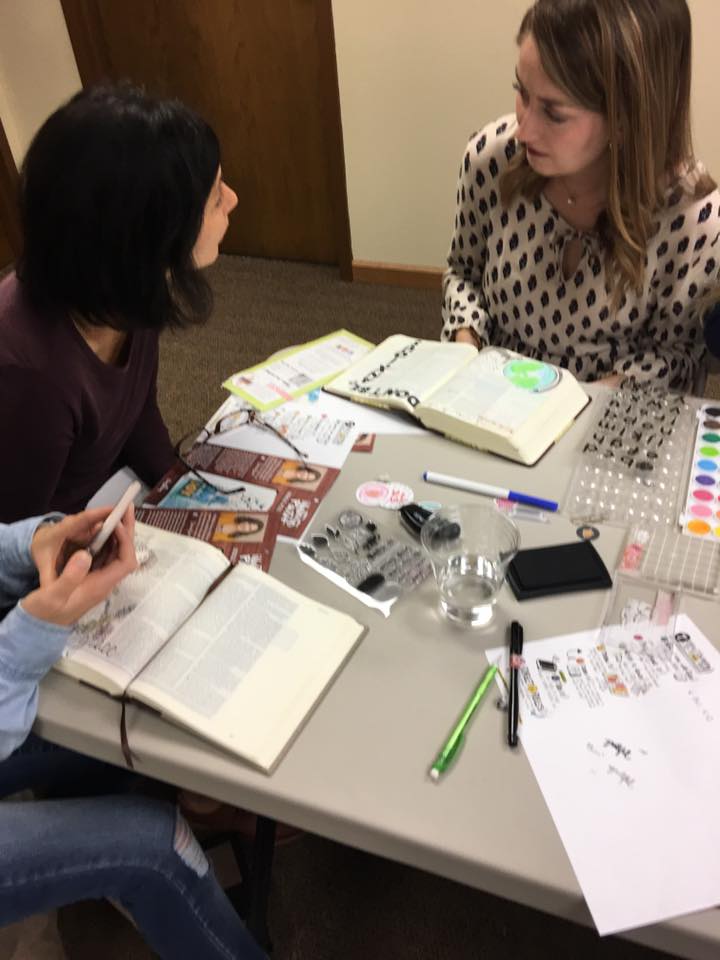 Thank you for the way you show your support every time you choose to shop here when you could go somewhere else.  Thank you for telling your friends about us.  Thank you for praying for us–we simply cannot do this without you!   
Two years ago Faith & Life, Inc. became a 501c3 non-profit organization.   If you are able, and want another tangible way to show your support,  would you consider making special tax-free, year-end donation to help us stay the course with our mission to connect, equip and inspire people in their faith?
We have a lot more ideas and plans for how we can serve our community.  We look forward to 2018 and what God has in store for us as we impact the community for Him.   Thank you for joining us on the journey.
Bethany Martin
Manager
Faith & Life Board Members:
Lois & Joe Friesen; Milton Claassen; Dewayne & Betty Pauls; J.L. & Bethany Martin
  Donations must be postmarked by December 31 to count for 2017.  Any donations received January 1 or later will be considered a 2018 donation.